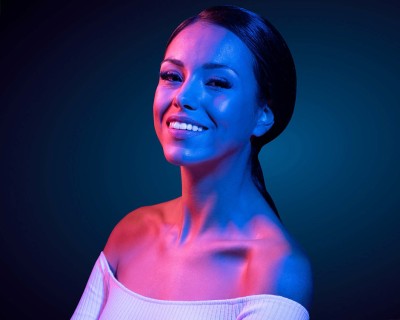 BTL EMFACE gives you a fuller, younger face with fewer wrinkles, but more importantly, it's the nos that have it with this treatment: no needles, no toxins, no scarring, no downtime. It leaves no trace. Your face may have taken the brunt when it comes to the signs of aging, but BTL EMFACE helps you put on your game face in your battle with time.
At the Wellness and Aesthetics Medical Center in San Antonio, TX, we offer the most up-to-date evaluation and treatment methods to effectively and safely combat the signs of aging so you can feel and look your best. If you are ready to put on your EMFACE, call and speak with one of our specialists at (210) 985-1700 or contact us online today!
What is BTL EMFACE?
BTL EMFACE is the first and only needle-free procedure that simultaneously treats facial skin and muscles in a 20-minute session. The entire face is treated in every session. With four treatments normally needed, results can be seen in 12 weeks, with optimum results at 16 weeks. Results can last up to a year or longer.
---
20-Minute Lift Time
Get Results Now!
---
What does BTL EMFACE treat?
BTL EMFACE technology is particularly effective in treating:
Fine lines and wrinkles
Loose, sagging skin on the face
Loss of elasticity and fullness
Droopiness under the eyes, brow lines, or nasolabial folds
Do you have a particular skin condition you want to speak to a medical aesthetic clinician about? No one else's skin is quite like yours. Taking into consideration your medical condition, age and problem areas, we tailor a treatment plan to address your specific needs. Our team at the Wellness and Aesthetics Medical Center takes the time to listen and understand your concerns and, most importantly, we can help you plan and achieve all of your aesthetic goals.
Benefits of BTL EMFACE
With a personalized treatment plan typically consisting of four treatments, in little time, your skin will lose the sag and wrinkles, appearing fuller, tighter and many years younger. Experience results that previously could only be accomplished with injectables. No needles needed with BTL EMFACE.
Clinical Studies show that the simultaneous emission of Synchronized RF and HIFESTM energies reduces the effects of aging in your face, bringing:
37% wrinkle reduction
23% lifting effect
30% increase in muscle tone
26% increase in collagen by 26%
Double the amount of elastin in the tissue
Here are the some of the benefits, which should give you a few reasons to consider BTL EMFACE for your anti-aging concerns:
Only 4 treatments needed
Adds plumpness and fullness to skin
Cost-effective way to achieve a youthful appearance
Reduces the appearance of fine lines and wrinkles around the lips, mouth, and eyes
Stimulates collagen and elastin production
No downtime, so you can resume normal activity after treatment
Long-lasting results – up to a year
A quick and painless procedure
At The Wellness & Aesthetics Medical Center, we recognize that each individual requires a healing and age-reversing regimen customized specifically in line with the overall health profile, target areas and specific needs. We strive to customize a program to fit those needs.
Before Emface Treatment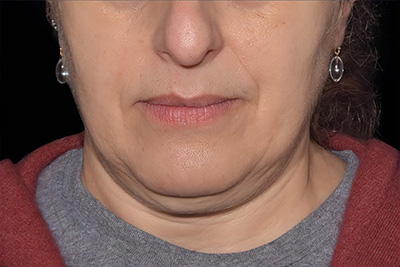 After Emface Treatment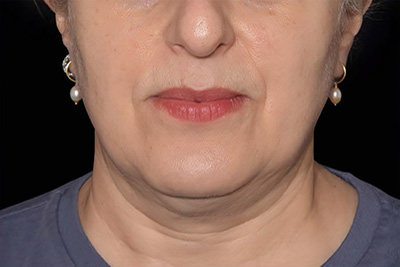 3 months after 4th treatment, courtesy of: Yael Halaas, M.D.
Frequently Asked Questions (FAQs)
How does BTL EMFACE work?
If you are unhappy with the signs of aging, there are so many approaches available now, and the technology is making new advances possible. BTL.EMFACE is one of those advances. It is the first device on the market that simultaneously applies both Synchronized RF and HIFESTM energies. Synchronized RF is known to remodel and smooth your skin by heating the dermis and elevating the level of collagen and elastin fibers. The HIFESTM technology restores and elevates supportive structure of facial tissues by selectively contracting facial muscles and increasing the density and the quality of the muscle structure in your face.
How quickly will I see results?
BTL EMFACE treatment results vary from patient to patient. Full results often take up to 12 weeks while the collagen in your skin is rebuilding and strengthening.
Is it safe for all skin types?
No matter your skin complexion, BTL EMFACE is suitable for all skin types. Your BTL EMFACE specialist will work with you to create a tailored treatment plan.
What can I expect to experience during the treatment?
The BTL EMFACE procedure triggers strong muscle contractions and you will feel warmth in your target areas, but BTL EMFACE should never be painful.
What type of aftercare is needed?
Because it is a completely non-invasive procedure, there is no aftercare needed for BTL EMFACE treatment. However, it is recommended to protect your skin from direct sunlight. Your practitioner will work with you if you need a specific aftercare protocol due to individual concerns.
20-Minute Lift Time
Get Results Now!
---
Request Your Consultation Today!
Dr. Vernon F. Williams is an expert in the field of functional medicine and aesthetics. Learn more about his training and expertise in the latest age-defying treatments.
Call The Wellness & Aesthetics Medical Center at (210) 985-1700 or complete the form below.
---
Our Location
The Wellness & Aesthetics Medical Center
540 Oak Centre Dr, Suite 114
San Antonio, TX 78258
Phone: (210) 985-1700