Customized Vitamin Testing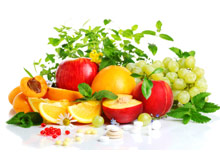 Did you know that your body may be missing pertinent vitamins and nutrients it needs to function optimally? Or that a deficiency in these nutrients can lead to contraction of a virus? With a visit to The Wellness and Aesthetics Medical Center, you can correct these deficiencies and begin living with a higher quality of life.
Customized vitamin therapy is important, since each individual has unique body requirements and different nutritional needs. The Wellness and Aesthetics Medical Center's customized vitamin therapy provides your body the essential nutrients that may be missing from your daily diet. We utilize individualized measurements of vitamins, nutrients, and minerals to ensure superior results for our patients.

We can use your medical history and your laboratory findings to find out where you are deficient in vitamins, minerals, herbs, amino acids and other nutritional supplements to compound your own personalized nutritional pack. If you tried to bake a cake and had no floor you could not make a cake. In the same way, your body needs to have all the nutritional supplements, vitamins and minerals to make the hormones, proteins, cofactors, and other vital body processes. We can then optimize these nutritional supplements to help you reverse or slow down the aging process and improve other health concerns.
---
Our Location
The Wellness & Aesthetics Medical Center
540 Oak Centre Dr, Suite 114
San Antonio, TX 78258
Phone: (210) 985-1700