Non-Invasive Vaginal Treatment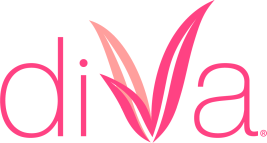 A women's body goes through many changes with age, especially after pregnancy. At the Wellness and Aesthetics Medical Center in San Antonio, we help women experiencing vaginal challenges with diVa technology. We are proud to offer diVa Laser therapy to help women address intimate concerns and produce desired results.
To learn more about diVa Laser therapy, speak with one of our medical aesthetics experts today! We are here to guide you during your most personal challenges. Call (210) 985-1700 or contact us online today!
What is diVa Laser Treatment?
diVa Laser therapy is a breakthrough laser procedure designed to treat vaginal health issues most commonly related to age and pregnancy. As you age, you begin to lose elasticity in your labial skin. Or, perhaps you have had multiple pregnancies, and your body never fully healed or returned to its youthful state. This is known as vulvar laxity, and our team at the Wellness and Aesthetics Medical Center have helped many women dealing with vaginal issues by utilizing this profound laser treatment.
Created with the world's first and only Hybrid Fractional Laser (HFL) technology, the diVa Laser improves the elasticity of vaginal tissue to tone and tighten .
We understand every woman is unique and may have different feminine concerns. diVa Laser therapy is completely customizable so that we can adjust and treat your specific needs. The procedure is quick, easy, and comfortable with no downtime .
How does diVa Laser Treatment work?
The diVa technology consists of two laser beams delivered to the vaginal canal wall, penetrating deep into the tissue. The exterior vaginal skin is gently massaged to heat the outer dermal layer by a specially designed sapphire quartz handpiece using Broadband Light (BBL) therapy.
Many of our patients in the San Antonio area are satisfied with the improved appearance of their vaginal skin and experience an increase in tightness and tone.
What are the Benefits of diVa Laser Therapy?
At the Wellness and Aesthetics Medical Center, we take pride in being at the forefront of technology, offering solutions that provide our patients with incredible results.
diVa Laser therapy offers never-before-seen results and exceptional benefits. This hi-tech treatment can reduce vaginal laxity, tone and tighten vaginal muscle, enhance sensation and naturally increase lubrication .
Any woman, no matter age, can benefit from this profound scientific breakthrough.
Simple non-invasive treatment
Quick 10-minute procedure
Zero downtime
Little to no discomfort
Improves the appearance of vulvar skin
Stimulates healthier tissue
Increases collagen
Improve tissue density and elasticity
Is diVa Laser Therapy for me?
No one wants to feel uncomfortable in their skin, especially when it comes to your most intimate needs. Now you can look great AND feel great with the diVa Laser treatment.
If you are a woman who has had children or are experiencing the effects of menopause and are interested in resurfacing treatment, you are in the right place. Our specialists will help you determine if the diVa Laser therapy is right for you.
You may be interested in diVa Laser Treatment if you have:
Vaginal laxity
Vaginal atrophy which includes dryness, burning, itching, and/or excess discharge or decreased vaginal lubrication during sexual activity)
Painful sex or loss of sexual sensation due to thinning of the vaginal tissue
Leaking urine with sneezing, coughing, or running
Frequently Asked Questions
How long does a diVa procedure take?
diVa laser treatments are fast and easy, with each session taking 3 to 5 minutes to treat the whole length of the vaginal canal. Please allow approximately 30 to 45 minutes for your visit for check-in, set-up, treatment, and post-procedure discharge.
How many treatments are recommended for diVa?
We recommend a series of 3 laser treatments given every 4 to 6 weeks. You will have a follow-up every 12 months for maintenance treatments.
What do you experience during the diVa Laser treatment?
You may experience sensitivity near the vaginal opening and a slight pressure against the vaginal wall during the procedure. A topical numbing cream will help ease any discomfort, but in general, patients experience minimal discomfort.
What do patients experience in the next 48 hours after diVa treatment?
With diVa laser therapy, you can return to your daily routine with minimal to no discharge, spotting, or discomfort; however, you should avoid intercourse for up to 48 hours.
Request Your Consultation Today!
Are you ready to experience the refreshing results of diVa Laser therapy? Give us a call today to see what diVa therapy can do for you. Call (210) 985-1700 or contact us online today!
---
Our Location
The Wellness & Aesthetics Medical Center
540 Oak Centre Dr, Suite 114
San Antonio, TX 78258
Phone: (210) 985-1700