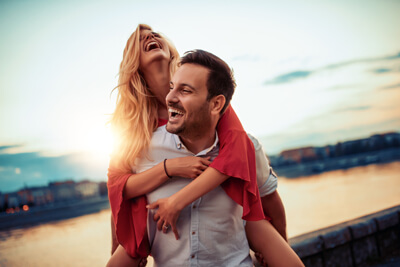 When a man has erectile dysfunction (ED), he is unable to maintain the blood flow required for a firm and lasting erection. This can be caused by temporary issues like fatigue or stress or can be the result of cardiovascular conditions like diabetes, high blood pressure, or high cholesterol.
Used to treat musculoskeletal injuries like tennis elbow, low-intensity extracorporeal shockwave therapy is a well-tolerated, non-invasive treatment for ED. It administers energy into the tissues to improve blood flow in the penis. At the Wellness & Aesthetics Medical Center, we use shockwave therapy to improve erections and sexual performance.
For men looking for shockwave therapy for ED, San Antonio, TX, has it. Dr. Williams is here to help you resolve your sexual dysfunction. Call (210) 985-1700 or fill out our contact form to request an appointment today.
What is Shockwave Therapy?
Low-intensity shockwave therapy uses acoustic sound waves to encourage the creation of new blood vessels. This process is called neovascularization.
What is Shockwave Therapy's function on ED?
Traditional treatments for erectile dysfunction include vacuum erection devices and pharmaceutical pills. These treatments help produce erections for sexual encounters.
Shockwave therapy is drug- and injection-free. When applied to a patient experiencing ED, neovascularization improves blood flow to the area which improves nerves (sensation) and tissue (size). The energy waves also break-down micro-plaque and restore aged blood vessels.
As a result of the shockwave therapy, your erections may be stronger with improved orgasms. The treatment also increases the likelihood of achieving sudden, unexpected, and self-sustaining erections in the future.
Shockwave therapy can also treat Peyronie's disease, which can cause ED. For those with Peyronie's disease, shockwave therapy improves curvature, reduces pain, and increases libido and sexual satisfaction.
This minimally-invasive procedure is for patients 18 or older. Tell Dr. Williams if you use tobacco, drink heavily, take anticoagulants, have an infection, or have conditions like obesity and nerve disorders.
Your Shockwave Procedure and Aftercare
A probe coated with a gel is stroked along the penis and other areas of your genital area. The acoustic energy is delivered from this probe into the erectile tissue to begin the neovascularization process. You may feel a tingling sensation. Your overall shockwave procedure will take about 30 minutes.
You may receive one to two treatments per week. The effects of shockwave therapy may last for up to 2 years, depending on the severity of your initial ED. Dr. Williams will discuss with you how many treatments you'll need to reach your desired results, as well as when you can expect to see results.
Talk to Dr. Williams if you experience bruising, blood in your urine, painful erections, or signs of an infection.
Schedule Your Consultation Today!
Shockwave therapy is an ED treatment that provides long-term results for your sexual function. Schedule your first session in San Antonio today by calling (210) 985-1700 or filling out our contact form.
---
Our Location
The Wellness & Aesthetics Medical Center
540 Oak Centre Dr, Suite 114
San Antonio, TX 78258
Phone: (210) 985-1700