Skin Rejuvenation with Stem Cell Therapy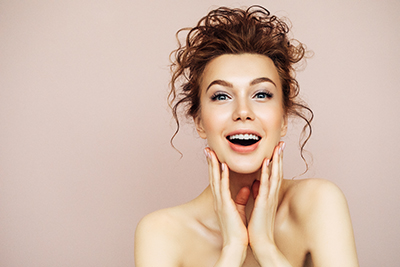 Stress. Aging. UV rays. Environmental toxins. They can all deplete your skin of collagen, causing those dreaded wrinkles, hollows and sags where your youthful complexion once glowed.
Getting rid of wrinkles used to mean expensive surgery or dermal fillers with potentially dangerous side effects. That's no longer necessary.
Regenerating skin with stem cell therapy is the future of aesthetic health care, and Dr. Williams has already been practicing it for years.
If you've ever Googled "what are stem cells used for" Dr. Williams can explain their regenerative potential. He's one of the few doctors who's versed in both adipose and umbilical cord stem cell therapy.
Don't let your skin betray your age. Call to make your appointment at the Wellness & Aesthetics Medical Center today at (210) 985-1700 or contact us here.
Stem Cell Skin Rejuvenation Treatment Areas
By targeting precise areas of collagen and bone density loss Dr. Williams can perform:
Forehead toning: to soften glabellar lines
Eye lifting: to resolve crow's feet and puffy under eye bags
Laugh line smoothing: to address deep marionette lines
Jowl and chin sculpting: to redefine the jaw line
Lip augmentation: to add volume and texture
Full facelift: for laxity, dark hollows, swollen knolls, deep lines, droopy neck
No matter which area is treated, you're likely to notice a youthful tautness and radiant glow.
Stem Cells - The Future of Medicine
How do Stem Cells Regenerate Tissue?
Stem cells activate your fibroblast cells which produce collagen. They respond to signals from your damaged cells by releasing chemokines, growth factors, and cytokines which may:
Activate T-cells to release proteins
Create blood vessels and open up existing ones
Relocate cells within blood vessels to surrounding tissues
Where Do Stem Cells Come From and How Are They Delivered?
Dr. Williams will decide which type of cells are appropriate for your medical history, age and condition:
Umbilical Cord Stem Cells
Each potential donor is thoroughly screened with a slew of blood tests. After her infant is born, the umbilical cord is collected in a sterile bag and sent to a lab where it's thoroughly tested for sterility and processed for distribution.
Umbilical cord blood contains high amounts of hematopoietic stem cells and mesenchymal stem cells which are pluripotent – they can differentiate into any cells in your body. These stem cells are not immunogenic, and not likely to be rejected.
Adipose Derived Stem Cells
Dr. Williams will extract some fat (adipose) from your hip via liposuction, then spin it in a centrifuge to separate out the valuable cytokines and stem cells. This serum is then filtered, washed and injected directly into the area that needs regeneration. Extracting your adipose stem cells – which age along with you – can be painful and may require multiple visits.
Fat cells and umbilical cord blood cells can complement one another throughout a patient's aesthetic protocol.
Stem Cell Injections
First, you'll discuss your medical history and treatment goals with Dr. Williams. If he determines that you are a good candidate he'll ask you to avoid alcohol and caffeine, eat a healthy diet and get plenty of sleep before your procedure – the healthier your immune system is when the stem cells arrive, the more responsive it can be.
Dr. Williams will introduce the stem cells directly into your damaged areas via injection. This is a relatively painless, simple, in-office procedure which requires little down time.
You may see results within a matter of days. Full regeneration can take 2-3 months. Results will vary depending on your age, general health, diet, lifestyle and aftercare. Dr. Williams may recommend complementary therapies like PRP if your skin type and condition require it.
Request Your Appointment Today!
Why are stem cells important for aesthetics patients? Because they make invasive surgeries and filler side effects unnecessary. For skin rejuvenation that taps your body's natural regenerative potential and revives your radiant glow, call the Wellness & Aesthetics Medical Center to schedule a consultation at (210) 985-1700 or contact us here.
---
Our Location
The Wellness & Aesthetics Medical Center
540 Oak Centre Dr, Suite 114
San Antonio, TX 78258
Phone: (210) 985-1700