High Dose Vitamin C IV Therapy in San Antonio, Texas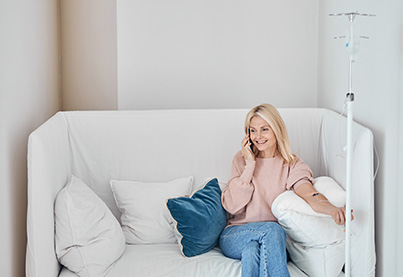 At the Wellness and Aesthetics Medical Center, we offer cutting-edge treatment to help you feel your best. High-dose vitamin C IV therapy has become a foundational treatment at our San Antonio clinic due to its exceptional healing power, especially for those struggling with long-term illnesses.
Getting essential vitamins can be critical for your health and can help take your healing to the next level. The therapeutic treatments we use, including IV therapy, give hope to our patients, ensuring there is a brighter tomorrow and that healing is possible.
Vitamin C in high doses has been proven to boost the immune system, fight toxins, and combat illness. If you are ready to experience the profound health benefits of high-dose vitamin C IV therapy, give us a call today at (210) 985-1700 and speak with one of our specialists in San Antonio, TX today!
What is High Dose Vitamin C IV Therapy?
Vitamin C, also known as ascorbic acid, is an antioxidant with powerful antiviral effects and a vital nutrient that promotes good health. Although this treatment has been used for decades, it has become more prevalent in recent years, making it a staple option at our San Antonio clinic. When used intravenously in high doses, it has the ability to treat an array of health ailments and promote overall wellness.
Taking vitamin C orally is helpful; however, it often does not deliver an adequate amount needed to see optimal results. IV infusions allow us to get the maximum dose needed for your health directly into the bloodstream to provide the best absorption rates and results. High-dose vitamin C therapy has the ability to eliminate toxins and help boost the immune system to fight illnesses naturally.
What are the Benefits of High Dose Vitamin C IV Therapy?
Because your body does not make vitamin C, it is crucial to supplement with the right amount and quality for your body. At the Wellness and Aesthetics Medical Center, we use the exact nutrients needed for your health that deliver targeted treatment and therapeutic dosages.
Intravenous vitamin C therapy is a great option if you are looking for a quick boost to help fight infections, bacteria, toxins, and so much more. You will love the profound healing effects experienced after treatment. Additional benefits of high dose vitamin C IV therapy include:
Helps eliminate toxins
Boosts the immune system
Promotes faster healing time
Combats common illnesses
Helps eliminate oxidation
Fights viruses and infections
Improves energy
Supports collagen production and tissue repair
Helps fight inflammation
Is Vitamin C IV Therapy right for me?
If you are dealing with long-term health conditions or trying to recover from a recent illness, high-dose vitamin C IV therapy gives your body just what it needs to speed up the recovery process.
Not only does vitamin C in high doses help treat illness, but it also helps prevent future conditions. Dr. Williams will work with you to put together a treatment plan with high-dose vitamin C IV therapy that is specifically tailored to your needs.
Depending on your health needs IV infusions are a simple in-house appointment that can range from 30-120 minutes.
What conditions can Vitamin C IV Therapy treat?
Are you tired of feeling unwell? Dr. Williams and our team of specialists are here to get you through whatever health battle you are facing.
We understand the negative impacts a medical condition can have on your life and the loved ones around you. If you are suffering from any of the health conditions below or other unidentified ailments, Vitamin C IV therapy could be your next step to improving the quality of your life.
Surgery recovery
Lyme disease
Chronic Fatigue
Autoimmune disorders
Eye health
Common colds
Book a consultation today to get you back on track to a healthy, happy life.
We are ready to guide you on your health journey. Our team of experts take the time needed to have a deeper understanding of your health and your specific health goals and needs. We will find out what is causing the issue and come up with a custom treatment plan just for you.
Our goal is to see you thrive and improve the way you feel. Don't let your pain and discomfort steal your joy, there are options for you. Your healing journey starts here. Call (210) 985-1700 or contact us online today!