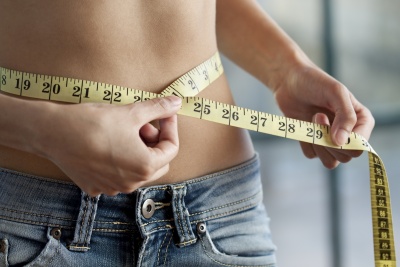 Semaglutide weight loss medications like Wegovy® are currently all the rage in weight loss circles. Used as part of a medical weight loss program –combined with a personalized plan for increased physical activity and an individualized meal plan – Semaglutide can help you lose weight and keep it off.
What makes Semaglutide so effective is its profound impact on hunger. Hunger levels are dramatically reduced, making it easier to successfully follow your weight loss program and lose weight like never before. Weight loss from Wegovy and our other Semaglutide medications can be incredibly rapid, but also medically supervised and safe.
At the Wellness and Aesthetics Medical Center in San Antonio, TX, we offer a full range of the most up-to-date evaluation and treatment methods designed to effectively and safely reach your weight loss goals.
If you are ready to see if one of our Semaglutide weight loss medications like Wegovy is right for you, call and speak with one of our specialists at (210) 985-1700 or contact us online today!
What is Semaglutide?
Semaglutide is a well-studied glucagon-like peptide 1 (GLP-1) agonist that is used as an option for patients who are overweight or struggling with obesity and metabolic issues. Used together with a reduced calorie meal plan and increased physical activity, it has proven to be an incredible tool to achieve lifelong weight loss. GLP-1 agonist medications have helped study participants achieve approximately 33 pounds in weight loss compared to less than 6 pounds for those not using this medication.
It is a prescription medication used only in medical weight loss protocols for adults who have a BMI greater than 27 and who also have at least one weight-related medical problem. Shown to rapidly eliminate excess body weight and improve body composition, Semaglutide also significantly improves and can even reverse weight-related health conditions like diabetes and cardiovascular disease.
While the mechanisms by which these GLP-1 agonist medications lead to weight loss is not completely understood, researchers and physicians know that GLP-1 drugs effectively curb hunger. These medications also slow the movement of food from your stomach into your small intestine, which helps you to get full faster and stay full longer, making you not want to eat as much or as often as normal.
Medical supervision is an important part of the program, and Semaglutide and other GLP-1 receptor agonist medicines have an impressive safety profile.
What type of GLP-1 Agonist weight loss medication is right for you?
At the Wellness and Aesthetics Medical Center in San Antonio, TX, with many of our patients, we use a compounded form of Wegovy that contains Semaglutide. It should not be used with other Semaglutide-containing products or other GLP-1 receptor agonist medicines.
Weight loss can vary depending on which GLP-1 drug you use and your dose, and there may be another GLP-1 agonist medication that is best for you. Most of these medications are administered weekly by injection, though there is an oral medication option. There is a full range of GLP-1 agonist medications we can consider for you, including:
Semaglutide administered by injection once a week (brand names include Ozempic® and Wegovy®
Semaglutide in pill form taken by mouth daily (brand name Rybelsus®)
Liraglutide administered in daily injections (brand name Saxenda®)
Dulaglutide administered weekly by injection (brand name Trulicity®)
Tirzepatide administered weekly by injection (brand name Mounjaro®)
Taking into consideration your medical condition, age and specific concerns, we tailor an overall treatment plan to address your specific needs. Our team at the Wellness and Aesthetics Medical Center takes the time to listen and understand your concerns and, most importantly, we can help you plan and achieve all of your weight loss and wellness goals – including selecting the right medication to help you in your weight loss journey.
What to Expect with a Semaglutide Weight Loss Program
Your injections or oral dose of Semaglutide (or any other GLP-1 agonist) will be used along with an individualized low-calorie, low-fat diet and exercise plan. Semaglutide is most often administered as an injection under the skin of your stomach, thighs, or upper arm. A different body area should be used each time you receive the injection. It is important to use this medicine on the same day each week, at any time of the day, with or without meals.
The best results and fewest side effects from our Semaglutide Weight Loss program is to pay careful attention to how you are eating. Fortunately, because Semaglutide will reduce your appetite, it will not be as difficult as this might have been for you in the past. It's important to follow the following eating guidelines to avoid side effects:
Eat foods that are bland and light
Eat slowly
Eat smaller meals
Avoid fatty or fried foods
Avoid sugar and foods containing sweetener
Drink clear, cold drinks (e.g., water or unsweetened teas)
Overall calories consumed in the program will vary from individual to individual, but daily caloric intake will ordinarily be between 1200 and 1800 calories. Some foods may not be permitted on your plan, but this is based completely on your personal healthcare needs.
Other components of our Semaglutide Weight Loss program will include nutrition planning, a healthy movement plan appropriate for your physical condition, medical supervision and potential vitamin, mineral or herbal supplementation.
Benefits of Semaglutide Weight Loss
Some drugs in this class have been shown to lower risk of heart disease, including conditions ranging from heart failure and stroke to kidney disease. People taking GLP-1 agonist medications have experienced improved blood pressure and cholesterol levels. However, it's not clear whether these benefits result from the medication itself or the weight loss that results from the medication.
Other benefits of our weight loss program using Semaglutide and other GLP-1 agonist medications can include:
Rapid weight loss
Reduced hunger
Reduced food costs from eating less food less often
Medical supervision
Improved self-esteem and confidence
Improved medical conditions associated with excess weight
FDA-approved weight loss medication with excellent safety profile
No downtime
Lasting results
With a personalized treatment plan, using Semaglutide or any of the GLP-1 agonists, can bring an end to your struggles to lose weight and keep it off – dramatically improving your overall health and wellness.
At The Wellness & Aesthetics Medical Center, we recommend that you compile a list of your overall health and weight loss concerns and symptoms prior to your first consultation – and take the first step to experience for yourself the benefits of our weight loss program utilizing Wegovy with Semaglutide or any of the other GLP-1 agonists available to you.
Request Your Consultation Today!
Dr. Vernon F. Williams is an expert in the field of functional medicine. Learn more about his training and expertise in treating weight concerns and other complex medical conditions.
Compile your medical history and symptoms checklist and call The Wellness & Aesthetics Medical Center at (210) 985-1700 or complete the form below.
---
FREQUENTLY ASKED QUESTIONS (FAQs)
How Is this program different from other weight loss solutions?
This weight loss solution uses medication that controls hunger – and used together with a personalized eating and exercise regimen, our patients lose weight and keep it off. When you attempt to lose weight, finding the willpower to resist your body's normal hunger response is one of the biggest challenges to successful weight loss. With this program, we take willpower out of the equation, making weight loss so much easier.
There are other factors too that ensure your success and safety using this plan: medical supervision, rapid weight loss, no food choices to content with, and more - all contained in a comprehensive medical weight loss plan designed to guarantee success.
How quickly will I see results?
Results will always vary from patient to patient, but most of our patients experience rapid weight loss with this class of medications.
Are these GLP-1 receptor agonists medications for weight loss considered safe?
These medications are FDA-approved with clinical studies and extensive use. If you are considered a good candidate for this class of medications, it has an excellent safety profile. It is important to report all symptoms and all aspects of your medical history and discuss potential side effects with Dr. Williams. Because medical supervision is an important part of this medical weight loss program, your response to the medication will be monitored on an ongoing basis to ensure your ongoing safety.
---
Our Location
The Wellness & Aesthetics Medical Center
540 Oak Centre Dr, Suite 114
San Antonio, TX 78258
Phone: (210) 985-1700