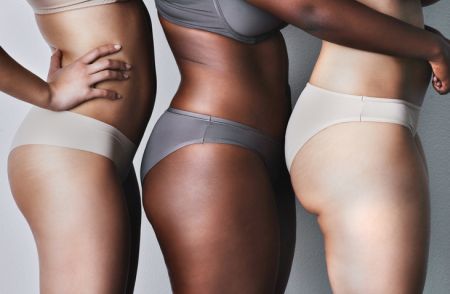 Cellulite Facts
80-90% of post-pubertal females suffer from cellulite
Cellulite is not a substance and cannot be surgically eliminated
Cellulite is caused by inconsistent rigidity of collagen columns just below skin's surface
Appearance of cellulite is not correlated to obesity - even thin women deal with cellulite
Cellulite Treatment
There has not been a reliable treatment for cellulite until recently. Even weight reduction is not a cure of cellulite.
Unlike other clinics, which treat cellulite with unreliable creams, The Wellness & Aesthetics Medical Center utilizes the Synergie Aesthetic Massage System (AMS) to reduce cellulite.
The FDA-approved Synergie machine employs a revolutionary vacuum massage technology that has been proven to enhance skin smoothness. Synergie has been the cellulite solution for countless happy patients.
Schedule Your Consultation Today!
If cellulite is wrecking your self-confidence, contact The Wellness & Aesthetics Medical Center today and say hello to a happier, more confident you. Call (210) 985-1700 or contact us online today!
---
Our Location
The Wellness & Aesthetics Medical Center
540 Oak Centre Dr, Suite 114
San Antonio, TX 78258
Phone: (210) 985-1700