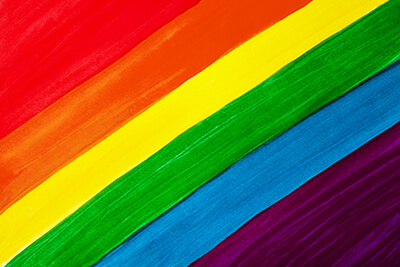 High-Quality Care for EVERBODY, Judgment Free. We Take Pride in Your Health
Dr. Williams is one of the top-rated LGBT-friendly doctors in San Antonio, TX. Our clinic is a safe space for the Lesbian, Gay, Bisexual, and Transgender (LGBT) community in San Antonio, providing healthcare you can trust.
We understand it can be difficult for members of the LGBT community to find the proper care where doctors are culturally sensitive. At the Wellness & Aesthetics Medical Center, we lead with compassion and partner with you to maintain your health and well-being.
We live in a diverse community where everyone deserves to be cared for with respect and acceptance. Our mission is to make you feel comfortable in our clinic while providing exceptional service and care for your individual health needs.
We take pride in providing open and honest healthcare without the fear of being judged or discriminated against. You deserve to BE YOU, and we are here to guide you through whatever your healthcare needs may be.
What Do We Do?
Our clinic serves the community of San Antonio, TX, providing various health services, including:
sexual health
and so much more
Whether you are struggling with an unresolved health issue or seeking to turn back time, we have the solution for you. We are passionate about helping you feel and look your best.
Looking for an LGBT Friendly Doctor in San Antonio, TX?
Look no further. Dr. Williams has over 32 years of experience helping patients regain and maintain their health. Our clinic welcomes you with open arms and is committed to helping you achieve optimal wellness.
If you are struggling to find a doctor where you feel you are receiving genuine, personalized care, give our clinic a call and speak with one of our specialists. We strive to make every patient feel welcomed.
---
Our Location
The Wellness & Aesthetics Medical Center
540 Oak Centre Dr, Suite 114
San Antonio, TX 78258
Phone: (210) 985-1700