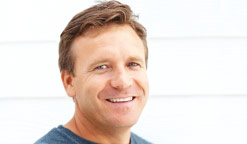 Over time our skin loses its resilience. Where our skin was once smooth, wrinkles have formed like cracks in a dry river bed.
Wrinkle reduction does exactly what it says - reduce those unsightly cracks. Using a specially tuned laser that targets the collagen layer in skin, those wrinkles are broken down, returning your skin to the elasticity of its youth.
Skin Resurfacing
For those patients that are looking for longer term results, laser skin resurfacing has proven its effectiveness over time. Configured with dual erbium modules for full resurfacing, Profile Contour has become the resurfacing Gold Standard with precise independent control of ablation depth and thermal zone through the graphic interface touchscreen panel.
Micro Laser Peel with Profractional
Micro Laser Peel with SkinTyte
SkinTyte with Profractional
South Beach Peel 515 BBL with Micro Laser Peel
---
Our Location
The Wellness & Aesthetics Medical Center
540 Oak Centre Dr, Suite 114
San Antonio, TX 78258
Phone: (210) 985-1700