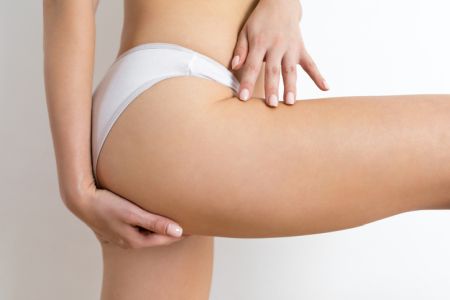 Stretch Marks
Do you have stretch marks? These marks are caused by the skin being stretched beyond its full capacity.
Stretch marks most often occur around the breasts or the stomach during puberty, pregnancy, or rapid weight gain.
Unfortunately, these scars do not diminish with breast reduction, termination of pregnancy, weight reduction, or time.
---
Stretch Mark Removal Treatments
At TWAAMC, we strive to provide the most effective stretch mark removal treatments available. However, it's important to set realistic expectations, as complete removal of stretch marks may not always be possible. Our treatments typically yield significant reduction in the appearance of stretch marks, making them less noticeable and improving the overall texture of the skin. While we cannot guarantee the complete elimination of stretch marks, our experienced team of professionals is dedicated to helping you achieve the best possible results, working closely with you to develop a personalized treatment plan tailored to your unique needs and goals.
SkinTyte Laser Treatment
SkinTyte is a laser treatment that heats the skin tightens tissues beneath the surface and triggers the body's natural healing process.
Benefits of a SkinTyte treatment include:
No creams or lotions (which are unproven in stretch mark treatment)
Greatly decreased visibility of stretch marks
No recovery time, so you can resume your daily activities right away
Platelt Rich Plasma (PRP)
Platelet Rich Plasma (PRP) is derived from your own blood. The PRP contains more than 8 growth factors.
These growth factors activate your stem cells. The stem cells then rejuvenate the stretch marks. The area gradually improves over the next 3 to 6 months.
The texture of the skin and pigmentation improves. The collagen improves and the stretch marks decrease in size.
Book Your Appointment Today!
To request your consultation and book an appointment, call (210) 985-1700 or contact us online today!
---
Our Location
The Wellness & Aesthetics Medical Center
540 Oak Centre Dr, Suite 114
San Antonio, TX 78258
Phone: (210) 985-1700