Erectile Dysfunction (ED) Treatment in San Antonio, TX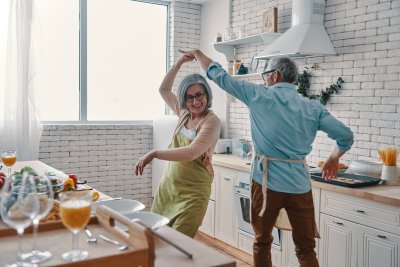 A healthy sex life is essential for a healthy relationship. If you are struggling in the bedroom due to erectile dysfunction, working with the right ED doctor is crucial.
At the Wellness and Aesthetics Medical Center in San Antonio, TX, we offer groundbreaking treatment for Erectile Dysfunction so you can feel younger, healthier, and more confident, ultimately regaining your sex life.
If you are worried that you are the only male that struggles with Erectile Dysfunction, you are not alone. Erectile dysfunction is quite common and a condition that many men seek medical help for.
It's time to address your struggles in the bedroom. Call and speak with one of our Erectile Dysfunction specialists today! Call (210) 985-1700 or contact us online today!
What is Erectile Dysfunction (ED)?
Erectile dysfunction (impotence) is the inability to get an erection, or you struggle to keep an erection firm enough for sex and cannot reach a climax.
For some men, these symptoms come and go, but ED is an ongoing issue for many. Over time, erectile dysfunction can affect your self-confidence and cause stress, and relationship problems, frequently creating an issue for you or your partner.
ED is Frequently Related to Diabetes
Erectile dysfunction is three times more common in patients with diabetes mellitus and is most often caused by poor long-term blood sugar control, which damages nerves and blood vessels.
ED is commonly linked to other conditions common in men with diabetes, such as high blood pressure and coronary artery disease.
Men suffering from ED and diabetes often are reluctant to come forward with their symptoms losing a great opportunity to correct their ED.
Other Causes of Erectile Dysfunction
When you get aroused, an intricate process occurs that involves the brain, hormones, emotions, nerves, sexual arousal, muscles, and blood vessels. If something is off with any of these, this can result in erectile dysfunction.
In most cases, erectile dysfunction is caused by something physical. Specific causes other than diabetes include:
Metabolic syndrome (a condition involving increased blood pressure, high insulin levels, body fat around the waist, and high cholesterol)
Obesity, inflammation
Low testosterone
Tobacco; Alcoholism, and other drug abuse
Heart disease, High blood pressure, neurological disease
Peyronie's disease (development of scar tissue inside the penis)
Parkinson's disease, Multiple sclerosis disease
Surgeries or injuries that affect the pelvic area or spinal cord
Medications include antidepressants, antihistamines, and medications to treat high blood pressure, pain, or prostate cancer.
Emotional or psychological causes can interfere with sexual feelings and cause or worsen erectile dysfunction.
Depression, anxiety, or other mental health conditions
Problems due to money, stress, fatigue, relationships, work, chronic fatigue syndrome, fibromyalgia
Diagnosing Erectile Dysfunction
At the Wellness and Aesthetics Medical Center, we understand that erectile dysfunction can leave you discouraged and strain your relationship, so it is imperative to uncover why you are struggling with ED.
Our erectile dysfunction specialists will take a detailed medical history and conduct a physical exam before recommending a treatment plan. Common tests for possible underlying problems may include:
Blood tests to check for signs of heart disease, diabetes, low testosterone, hormone levels, and other health problems.
Simple urine tests to look for signs of diabetes and other underlying health conditions.
Ultrasound to check blood flow to your penis. This test is sometimes combined with an injection of medications into the penis to determine if blood flow increases normally. It involves using a wand-like device (transducer) held over the blood vessels that supply the penis.
An overnight erection test involves wrapping special tape around your penis before going to bed. If the tape is separated in the morning, your penis was erect at some time during the night without you being able to feel it. This indicates the cause of your erectile dysfunction is most likely psychological and not physical.
If you suspect you are dealing with erectile dysfunction, call our ED experts today to schedule a consultation! Call (210) 985-1700 or contact us online today!
Treatment for Erectile Dysfunction
Working with a trusted doctor is everything when finding a solution for your most personal health concerns. Our team of ED doctors has helped many patients in the San Antonio area overcome erectile dysfunction so they can get back to feeling like themselves.
We offer the latest in high-tech treatment options and regenerative medicine for ED that may include the following:
Request Your Consultation Today!
Call (210) 985-1700 or contact us online to schedule your first consultation!
---
Our Location
The Wellness & Aesthetics Medical Center
540 Oak Centre Dr, Suite 114
San Antonio, TX 78258
Phone: (210) 985-1700