Are there aspects of your face or body that bother you every time you look in the mirror? Do these aspects prevent you from enjoying yourself fully? You don't have to be unhappy with your appearance. With a visit to The Wellness & Aesthetics Medical Center, these insecurities can be gone and you can begin a new life as a more confident you.
The Aesthetics Clinic at The Wellness & Aesthetics Medical Center is equipped to offer a wide range of procedures and treatments. If you've got unwanted hair, wrinkles, varicose veins, acne, or other problems, let the aesthetics experts at The Wellness & Aesthetics Medical Center take care of them for you.
Our services include:
Five Steps to Skin Optimization
The above treatments are all executed by our experienced, detail-oriented aesthetics staff whose main objective is your overall safety and satisfaction. If you've got an aesthetic issue and you're not certain of what treatment is appropriate, please book a consultation by calling (210) 985-1700 and let our staff discuss the options with you.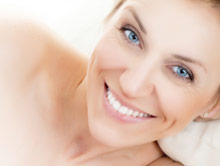 The Wellness & Aesthetics Medical Center has already helped scores of people start a new path down a life of health and happiness. You can be among them. With an aesthetic treatment from our clinic, you will experience:
Increased confidence in your appearance
A more enjoyable life
More compliments from others
So ensure a healthy future for your skin. Call The Wellness & Aesthetics Medical Center (210) 985-1700
Other Aesthetic Services
---
Our Location
The Wellness & Aesthetics Medical Center
540 Oak Centre Dr, Suite 114
San Antonio, TX 78258
Phone: (210) 985-1700